Customize NDA
Configure a visit agreement that must be agreed to during sign in. Utilize fields from the captured visitor information on the form as tokens. Selected tokens will automatically populate the agreement with information from the visitor signing in. All text and formatting throughout the agreement, title, and acknowledgement text can be customized as desired.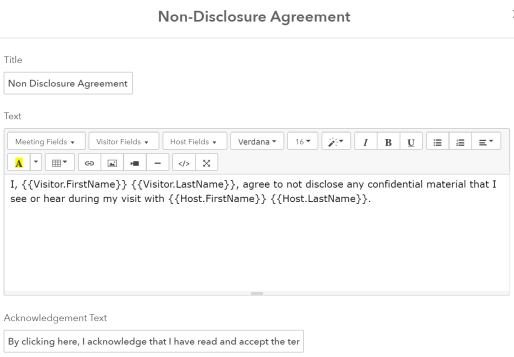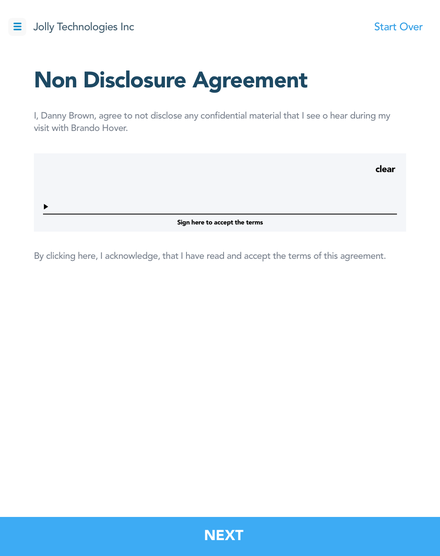 Sign Using Tablet
When the visitor arrives, they can sign the NDA using the Lobbytrack Lobby App as part of the sign in process
Save Signed Copy
A copy of the signed NDA is saved as a PDF in the visit history for future reference.